April 2016
Exploring Forgiveness (published in Hebrew)
Editors: Aviva Zrihan Weizman, Chaya Koren and Zvi Eisikovits
Resling- Social Sciences Series, Tel-Aviv, 2016

August 2014


New book by Tova Band-Winterstein & Zvi Eisikovits:
Intimate Violence Across the Lifespan: Interpersonal, Familial and Cross-Generational Perspectives


12 November, 2013
Research findings on "Between Incidence, Prevalence, and, Reporting Child & Adolescent Abuse"
The findings were presented by the researchers, Prof. Zvi Eisikovits & Prof. Rachel Lev-Wiesel,
at the "Committee on the Rights of the Child" in the Knesset.
(watch the discussions at the committee - 12/11/13)



2013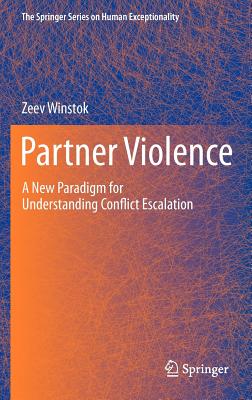 Book by Zeev Winstok: Partner Violence:
A New Paradigm for Understanding Conflict Escalation (The Springer Series on Human Exceptionality)

Events
Intl. Study-Group on Child Abuse & Neglect
June 22-23, 2014, University of Haifa
Invited lecture: Dyadic Aggression Types: An Extremely Simple and Powerful Tool for Research, Theory, Prevention,and Treatment of Family Violence. Murray A. Straus, Professor of Sociology and Co-Director, Family Research Laboratory, University of New Hampshire
April 25, 2013


Kaleidoscope of Child Maltreatment
International Conference
June 26-28, 2011, University of Haifa - See program: English, Hebrew


Controversial Issues in Understanding and Intervening in Partner Violence (English with Hebrew translation)
International Conference
October 27, 2010, University of Haifa - See Banner , See Program & Watch the Conference


Violence: Between Headlines and Reality (Hebrew)
National Conference in collaboration with "Aminut"
October 14, 2009, University of Haifa, Israel - Program (pdf)


The State Commission of Inquiry Investigating the Treatment of Holocaust Survivors by the State of Israel (in Hebrew)
Symposium in Collaboration with the Strochlitz Institute of Holocaust Studies
June 23, 2008, University of Haifa, Israel. Video, Program (pdf)
Read the final report of the state commission published on June 22, 2008 (Hebrew)

Non-Governmental Organizations & the Third Sector: Knowledge, Power & Partnerships (Hebrew/English/Arabic).
A Conference in Collaboration with Various Centers and Organizations
March 13, 2008, University of Haifa, Israel. Program part 1, part 2 (pdf)


Violence in Israel (In Hebrew)
A Closed Conference in Collaboration with Israel's Senior Police Officers.
January 21, 2008, University of Haifa, Israel. Program (pdf)



Social and Cultural Adaptation of Diaspora Immigrants.
International Symposium of the Jena-Haifa Research Group.
November 23-25, 2006, Freidrich-Schiller University of Jena, Germany (Flayer)


Computer Networks & Social Networks
International Conference.
August 25-27, 2003, University of Haifa, Israel.